Video Conferencing for Telehealth
Image: (( by Gerd Altmann from Pixabay. ))
In response to the recent Coronavirus outbreak, MPA developed a 3-pronged strategy to aggressively address the issue.
Our goal is to help alleviate our patient concerns by raising awareness of our existing video communication tools, expanding our Telemedicine infrastructure, and improving response times related to your appointment, consultation, evaluation, and other mental healthcare requests.
Please Note: If you're already familiar with video conferencing technology, the ZOOM for Healthcare (or similar) App, and MPA's Policies & Procedures, the "Supplemental Reading" sections are optional.
There's never been a better time to appreciate the benefits of telehealth consultations, treatment, and virtual counseling and its ability to dramatically expand patient care and communications.


Continued Patient Care
This is especially true if you or a loved one is dealing with an emotional or mental health issue that needs immediate attention. This is where MPA can make a difference.

Whether you're an existing or new patient, our goal and commitment at Montgomery Psychiatry & Associates is to continue providing the health care you expect and deserve during these difficult times, both during and after the coronavirus event.
Patients should continue requesting appointments, consultations, evaluations, and other services the same as before:
Call our office at 334-288-9009 during our regular business hours.
Request a service via our online forms available 24/7/365 on our official website at www.MontgomeryPsychiatry.com.

Tip: For quick access to all of our online forms, visit www.MPAToday.com.
After submitting an online form, you will receive:

An email from MPA confirming receipt of your message
Additional form(s), if any, to submit next
When you can expect to be contacted by MPA (and for what purpose)
Strategy #1)

Download the Zoom App

Please download the ZOOM App on one of your existing devices, for example, your cell phone, tablet, desktop computer.

Doing so includes several benefits:
Avoid being exposed to, or spreading, the Coronavirus.
Join your ZOOM meeting in the privacy of your home.
Participate in 1:1 virtual counseling OR group sessions with no commute, saving you time and money.
Image: (( Courtesy of Zoom Video Communications, Inc. ))
What Is ZOOM?
HIPAA compliant video conferencing, also known as
Telepsychiatry
, is nothing new for our organizational customers in Central Alabama.
With the
Zoom Video Communications for Telehealth solution
,
MPA
now offers a more simplified video conferencing experience
across any device with the free Zoom App
.
How Does the Zoom App Work?
Watch the following 90 second "Secure Telehealth Demo" video for a doctor/patient "mock" session to see how it works.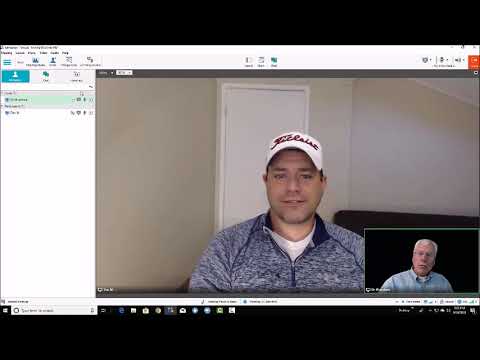 Video: (( Courtesy of SecureTeleHealth, YouTube Channel ))
Click the red "Play" button to watch on this website.

Click anywhere on the webpage to close video.

Watch full-size on ZOOM's branded YouTube Channel by clicking here»
How Do I Participate?
Image: (( Courtesy of Zoom Video Communications, Inc. ))
Get Ready for Your Meeting!
Watch for your "meeting invite" via email from MPA.
Launch the Zoom app by following the emailed instructions or download the app for free from the ZOOM website by clicking here.
Join your Zoom meeting in the privacy of your home.
Enjoy the benefits of 1:1 virtual counseling or group behavioral and mental health sessions without leaving your house, saving you time and money.
How Do I "Join a Meeting?"
See how quick and easy it is by watching the following 60 second video.
Video: (( Courtesy of Zoom Video Communications, Inc., YouTube Channel ))
Click the red "Play" button to watch on this website.

Click anywhere on the webpage to close video.

Watch full-size on ZOOM's branded YouTube Channel by clicking here»
Do your best to make use of
Strategy #1
by downloading the ZOOM App.
MPA's
first attempt to reach you will be via this app. This will be the most effective method for providing you with the service you require.
If you encounter problems with installation, please reach out to a family member or friend for help!
Also, Zoom's commitment to support the business AND user community during the coronavirus outbreak,
discussed in detail here
, becomes apparent after visiting their robust,
searchable Help Center
on their website.
Their site includes several popular "how to" topics for:
Strategy #2)

Use of Regular Phone Lines

In the event the ZOOM App is not a viable option, Strategy #2 is our backup plan.

Please follow these steps for best results:
Be sure to monitor your phone for a call from our office.
MPA will call you at a predetermined appointment time using the phone number provided in your patient file.
If we have not reached out to you by then, please call us. We are manning our phones.
Strategy #3)

Improve the Prescription Refill Process

MPA works diligently on behalf of our patients to minimize the inconveniences encountered with frequently filled prescriptions by:
Adopting new technologies
Refining our methodologies
Implementing best practices that benefit our practice and your pharmacy
To reduce the hassle of the pick-up process for hard copy prescriptions, we're continuing our efforts to streamline the practices and procedures for medications not eligible for escribing.
At MPA, we do our best to navigate a rigid system of laws and stay in compliance with strict insurance policies. However, we understand this can be downright unbearable for patients and we truly appreciate your patience in these matters.
Endnotes
Visit this page directly by entering www.MPAzoom.com (not case sensitive) in your browser's web address bar.
Phonetic Spelling: "w w w dot m p a zoom dot com"
Domain WHOIS: MPAzoom.com